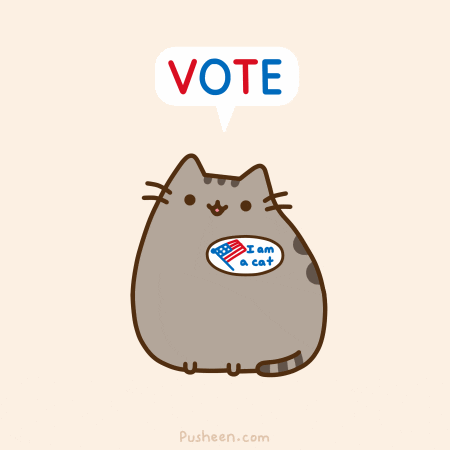 Most days of the year, we're bringing you literary goodness. Today, we're bringing you our thanks for getting out and voting and some resources in case you encounter questions at the polls -- all in one handy place.
Vote.org has the answers for problems a voter might face, such as the polls closing while you're in line or finding your name is not on the rolls.
Election Protection / 866 Our Vote has information about your local polling hours and ID requirements if any, reporting any incidents at the polls, and frequently asked questions regarding election protection particular to your state.
For information about voting rights and same day registration in your state, check out Rock the Vote.
If you're concerned about what to do if you experience voting machine malfunctions, the Electronic Frontier Foundation has you covered.
And because we wouldn't be us if we didn't bring you at least a little literature, spend some time today with some Election Day poems collected by the Academy of American Poets, spanning decades, from Walt Whitman to Edna St. Vincent Millay, from Ada Limón to Naomi Shihab Nye.
Thank you, as always for reading Split Lip, and thank you for voting!